WashCard Blog
The Meaning of Membership: Create Loyal Car Wash Customers
When it comes to building your business, it's important to note the difference between having a customer, and having a member.
Your goal as a business owner should be to convert a standard "customer" over to a "member" as soon as you can.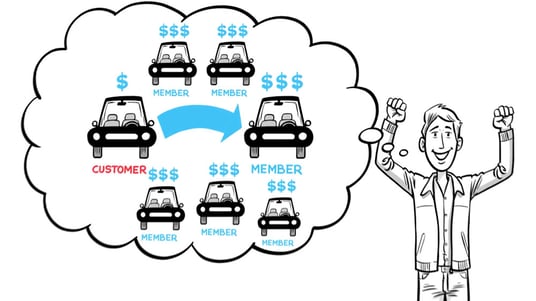 WHY?
Because members become advocates of your business. They also help bring you more business through word of mouth which is one of the biggest factors of gaining loyal members (1).
HOW?
The question becomes, HOW do I turn my normal "customer" into a member? Well, forty years ago a man named Abraham Mazlow described a hierarchy of needs which included belonging. Winning their heart is a much better feat than winning a percentage of their pocket book. Whether you are winning them through additional services, free services, or simply by having great employees who interact with them, getting to their heart gives you a lead on your competitors.
As a business owner, you are able to gather information on your customers such as how much they spend on average, how often they come to your location, etc. This information is fine and can certainly help tell a story about your business. However, you must go far beyond demographics to understand how to gain a member vs. a customer. You must listen to your customers needs and wants. How do you get this information? Give your customers surveys. Reward them for participating. Giving away a free service to gain valuable insight to your business is well worth it to know they may spend 5x more at your location simply because they were heard.
MEMBERS ARE EVERYWHERE
Recently, my daughter was in a school play. Mary Poppins. After trying out, getting her part, and starting to spend every day after school practicing, making the sets, singing, and dancing, she came home one day really upset. I asked her what was going on and she told me no one was listening to her about some of the decorations. We talked a bit about it and found a resolution for her to share with her cast. When the day came to watch the play, she appeared on the stage with the biggest smile I have ever seen. After the play (and after I wiped my proud tears away), I saw her hugging and laughing with all of her cast mates. She explained to me later on they had listened to her. They took her suggestions. It was then she knew she was appreciated and recognized.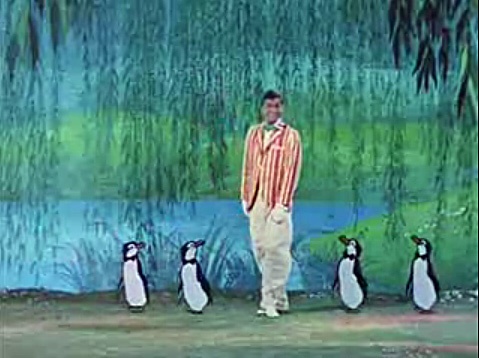 As a member, she had been heard.
She became a cast MEMBER.
Now I know we're talking about middle school drama club here, which varies greatly to how your business runs. However, the story rings true no matter where you are. Members are heard and cared for. They will laugh with you and share a true valued relationship which you simply cannot find in your standard "customer".
BACK TO THE "HOW"?
When trying to decipher what customers want, you can always run focus groups or conduct surveys. OR – you can make use of some information that has already been gathered for you to help know what customer desires really are. Let's break these down into a few categories:
Appreciation – for being a good customer
Appreciation can be attained easily. Free birthday services for members, or free wash for mom on Mother's Day. Giving members a quick freebie your standard customer doesn't get can do wonders to keep them coming back. However, you have to keep your programs fresh and constantly approach your program as if you were just starting it today. Ask yourself, what can you do that your competition is not?
Beckoning – reaching out to invite them to belong to the store
Entice and attract people into being members. What do your members get that a standard customer doesn't? Do you provide anything extra for members when they sign up? Should you?

Communication – interesting communications which are also challenging
Not every person who goes to your wash will want to read your newsletter, or check your Facebook page for communication. However, if there is something enticing for them as a member, you may have more luck getting them to open and read your communication. Again, getting to a customer's heart is much more meaningful than just getting to their wallet. What wins a person's heart? Free stuff. Or at least discounted stuff. Keep this in mind as you build your brand, your business, and your communication.
Dialog – a simply way to have two-way meaningful conversations
You should always be getting customer feedback to make changes to programs which make them happy, make them heard, and most of all, keep them as members. Whether you have social media outlets, are mailing customer surveys, have an email marketing campaign, or have a drop box for surveys at your location, you should always be providing an outlet for your customers to talk to you. Don't let bad Google reviews be the end of your business because it's the only place for your customer to respond about your business.
IT IS IMPORTANT TO REMEMBER THAT LOYALTY PROGRAMS ARE THE VITAMINS. THEY ARE NOT THE MAIN COURSE. IF THE MAIN COURSE ISN'T GOOD, ALL THE LOYALTY AND MEMBERSHIP PROGRAMS IN THE WORLD WILL NOT MAKE UP FOR IT.
UNITING TO BRING YOU
Real Growth, Real Revenue,
Real Membership Solutions.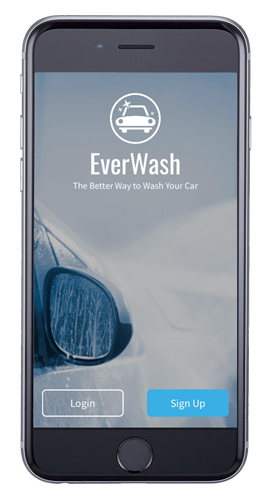 All of that being said, WashCard has teamed up with EverWash to provide both of our customers the most valuable loyalty and membership platform on the market. EverWash helps manage the entire membership and customer relationship for you. Whether you have 10 members, or thousands. This gives you — the owner — more time to focus on converting your pay-per- use customers to a monthly subscription.
This'll still take hustle and commitment, though. You and your attendants need to keep selling membership at the front of your minds and your sales pitches, and mention your membership offerings early and often when greeting a customer.
Customers come because of the value, but they stay because of loyalty — they'll buy in to your program and your wash too. When you sign your customer up for an unlimited plan, they will only be using your wash. The customer has their money invested in your business, and will carry more pride with the car wash. Now it's your job to keep your members and continue to build your loyalty program.
Buying into membership needs to happen at all levels of your business, so make sure you're selling membership at every opportunity. Partnering with WashCard and EverWash is the first step to a successful membership program, but don't forget to market it and sell it once you're all set up.
START TODAY!
Have you been thinking about adding unlimited programs to your in-bay automatic? Now you can. Give your members the power through a mobile app while connecting multiple locations and still providing loyalty card options to your less "mobile" members.